Hurdle Group was founded in 2006 and is now a division of E Tech Systems, Inc.   The Hurdle Group provides PULPS as a software as a service (SaaS) or as on-site software tool to take the mystery out of commercial loan pricing. PULPS is an advanced tool for pricing loans and understanding the profitability of loans.  This is "Big Bank" technology that all banks and credit unions can use.   The model and services are based on the work of Phill Rowley.
Phill S. Rowley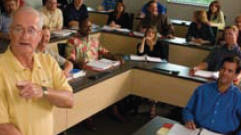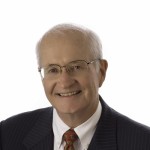 Phill created PULPS and was President & CEO of Treasury Management Services, Inc., Vancouver, Washington; Chairman of the Hurdle Group, Inc.; and was on the faculties of Pacific Coast Banking School at the University of Washington and The Western States School of Banking, at New Mexico State University and has served on the faculties of Western School of Bank Management at the University of Nevada, The ABA School for Bank Marketing and Management at Southern Methodist University, The Oregon Bank Directors' College, the Southwestern Graduate School of Banking at Southern Methodist University and the ABA Agricultural School of Bank Marketing at Iowa State University.
Prior to the Hurdle Group, Phill was Treasurer, Northwest National Bank, Vancouver, Washington, Senior Vice President and Manager of Capital and Financial Risk Management at U.S. Bancorp, Portland, Oregon, Chief Financial Officer at Midland Financial, Des Moines, Iowa and Chief Financial Officer at First Interstate Banks of Des Moines, Iowa and Denver, Colorado having started his banking career at First Interstate Bank of Arizona in 1970.
Phill has an MBA from Arizona State University BBA from Eastern New Mexico University majoring in finance and systems analysis with minors in economics and statistics and is a graduate of Pacific Coast Banking School and The Business of Banking School.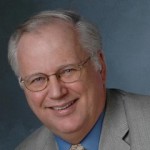 Alan Lee is the co-founder and chief technology officer.  Alan is automation expert focused on sales automation (CRM)  and Data Migration Projects.
For over twenty-five years, Alan Lee has owned e Tech Systems and Fort Knox Data Migration Services, Inc.  They help organizations effectively use technology to reach their sales and marketing goals. He is currently a Salesforce and Act! certified CRM consultant.   Alan is also a founding member of the Chicago Computer Society and the Complete CRM Solution.
Prior to E Tech, Mr. Lee was the Director of Sales for VMX, Inc., where we invented and patented the original "voicemail"​ system before our IPO in 1983; and was also a Systems Engineer and Sales Engineer at Data General.   Alan earned an MBA from Michigan State University, and a BS from the University of Alabama in Birmingham.
Alan is active on the Board of several start-ups and not for profit organizations.